Freedom Quartet
Gospel Music Lovers around the world agree ... FREEDOM QUARTET is among Gospel Music's finest male quartets. Though their individual accomplishments are many, with nominations for favorite Tenor, Lead, Bass, and even "Male Vocalist of the Year," their collective efforts as FREEDOM QUARTET garnered the group a nomination and win in the "Favorite New Traditional Male Quartet" category by readers of the prestigious "Singing News Magazine!"
From humble beginnings, John Rulapaugh (tenor) and Burman Porter (bass), who were both original Dove Brothers Quartet members, later went on to join Palmetto State Quartet. After traveling many miles together, their paths lead to the creation of FREEDOM QUARTET. Joined by famed lead singer, Dale Shipley of Perfect Heart and baritone Scott Mullins of the Greene's, FREEDOM QUARTET's quality and vocal ability has led them to travels across America, Canada and The United Kingdom. From rousing renditions of quartet standards like "Hide Thou Me," and Burman's bass signature "Operator," to their newest hits "To Lift Somebody Up," and "I Am A Christian!" FREEDOM QUARTET is sure to take the audience on a musical journey through times and emotions rarely experienced.
FREEDOM QUARTET
records on INSPIRE for Chapel Valley Records and is represented by BSA/Beckie Simmons Agency for touring dates. All the members of
FREEDOM QUARTET
share the same goal of "encouraging the listener with joy through music!" Come experience the joy!
---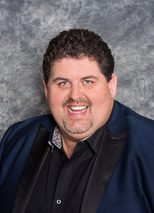 John Rulapaugh ... tenor
John Rulapaugh began his tenor singing career with the Dove Brothers Quartet performing on the groups early hit radio singles "When I Move to Hallelujah Square," "Get Away Jordan," and "Didn't It Rain?" assisting the group in attaining the Singing News Fan Awards for "Favorite Horizon Group" and "Favorite Male Quartet." During that time, Rulapaugh also received a nomination for "Male Vocalist of the Year" from the Southern Gospel Music Association (SGMA). Fans will also remember Rulapaugh for his tenure with the Palmetto State Quartet performing on songs such as "When It Pours, God Reigns," "Knock, Knock, Knock," and "Old Fashioned Altar Call." He also provided the tenor vocal for Hovie Lister's final recording, "If We Never Meet Again," as a member of the Grand Ole Gospel Reunion Quartet, and had the honor of performing live with this group (consisting of Lister, Jack Toney, Buddy Burton, Roy Pauley, and later Jonathan Sawrie) at Charlie Waller's Grand Ole Gospel Reunion. He has appeared and been featured on Bill Gaither's Homecoming videos and concerts, the National Quartet Convention, FarmAid, and countless other concerts and events throughout the United States and Canada. John & Jennifer Rulapaugh are the parents of two daughters, Jaydon and Joscelyn. They make their home in the Smoky Mountains near Sevierville, TN where they own and operate Vacation Valley Cabin Rentals. When he's not on the road with Freedom, John can be found singing with the Celebration Choir (and occasionally the Praise Team) at Sevier Heights Baptist Church in Knoxville, TN where he and his family attend and are members.
---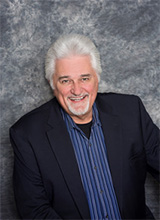 Dale Shipley ... lead
Born in Ft. Worth, Texas, Dale started singing at an early age. Performing his first solo at age 6, and on his first recording at age 12. Dale's family sang locally until he had graduated from high school and then moved to Memphis, Tennessee in 1968 where they could almost sing every night at a church somewhere in the Tri-State area around Memphis.
In March 1969 Dale was drafted into the United States Army and shortly thereafter found himself in Vietnam. Upon his discharge from the Army Dale was married to Rosanne Harber and started singing with his family group "The Song Masters." He joined Bob Wills and the Inspirationals in 1972 and during his first week the group sang in a revival in Lewisville, Texas where he accepted Jesus Christ as Savior. Dale shares "I had gone forward earlier in my childhood, but really did not turn it all over to Him." He sang with The Inspirationals until March of 1975 when he moved back to Tennessee. Dale Shipley was recently inducted into the Texas Gospel Music Hall of Fame as a member of Bob Wills and The Inspirationals.
Upon moving back to Tennessee Dale re-joined The Song Masters and sang there till 1978.&bnsp; When he left the "road" and sang part-time with The United Sound and served as music director at Sherwood Baptist Church in Memphis.
In 1989 Dale and Rosanne joined Bellevue Baptist Church in Memphis and soon found themselves serving in the choir and singing solos with the choir and orchestra which was broadcast worldwide on "Love Worth Finding," - Dr. Adrian Rogers TV ministry. Dale was honored to sing "The Anchor Holds" at Dr. Adrian Rogers memorial service which was also broadcast worldwide.
In 1990 Dale joined a new quartet "Perfect Heart" which gospel fans will remember for their "firsts" that had not been accomplished before. "Somebody Touched the Lord," their first radio single, went to #1 on The Singing News charts and was voted Song of the Year. The group enjoyed numerous top 5 singles and was a top 5 group of the year nominee in the Singing News Fan Awards. During his tenure with Perfect Heart Dale was nominated a top 10 Lead Singers in the Singing News Fan Awards 5 years in a row.
---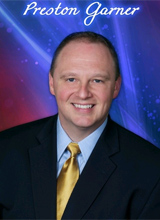 Preston Garner ... baritone
Preston was born and raised the son of a Baptist preacher in Maryville, TN. He began his singing career with his family group "The Supernals" who enjoyed charting success with their Crossroads/Charity single releases "The Right Road," "We'll Meet Again," and "I'm Gonna Make It." In 2004 Preston earned a BA in Pastoral Studies with emphasis in Vocal Performance from Trinity College and Seminary while serving as Associate Minister of Music at Sevier Heights Baptist Church in Knoxville, TN where he was also Ordained and Licensed in ministry. He later served in Music Minister/Associate Pastor capacities at First Baptist Church Lenoir City, TN, Tri Cities Baptist in Gray (Johnson City), TN, Englewood Baptist Church in Rocky Mount, NC, and currently at Thorn Grove Baptist Church in Strawberry Plains, TN. He has also served as Director (and soloist) for the Upper East Tennessee Christmas Production in Johnson City, TN and Worship Leader for the East Coast Men's Conference in Rocky Mount, NC while serving churches in those areas.
Preston has been a featured soloist for Knoxville's Living Christmas Tree at Thompson Boling Arena, Real Evangelism Conference at First Baptist Woodstock (and Higher Ground Baptist in Kingsport, TN), as well as Crossroads Music's "Celebrate!"
Preston and his wife Kellie have three daughters. Morgan (born in 1998), Lexie (born in 2000) and Elizabeth who was born in South Korea in 2007 and adopted into the Garner Family in 2008.
---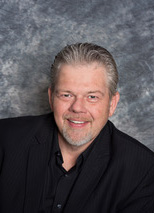 Burman Porter ... bass
Born and raised in Bladenboro, NC, Burman Porter's life is a storied tale. In fact, it has often been said that Burman's story can't be told it must be "explained."
Burman began singing at a young age, but took his first professional job with The Dove Brothers Quartet upon their inception. Through his smooth bass vocals Burman sang his way right into the hearts of Gospel Music fans coast to coast and around the world, and as a result has enjoyed multiple nominations for Bass Singer of the Year in Singing News as well as other "fan based" awards. Through the course of his career Burman has sung with The Noblemen, The Blackwood Gospel Quartet, Palmetto State Quartet, and did 2 stints with The Dove Brothers (First with the original Quartet and later with the "Dove Brothers Band") prior to joining Freedom Quartet in 2013.