Three Bridges
Three Bridges music is rooted in traditional "southern gospel" and "black gospel" music. This blended style has made Three Bridges an internationally-acclaimed Gospel group — one that is known for tight harmonies, a unique vocal style, an exciting and energy packed stage presence and, most importantly, for spreading the joy of the Good News of Christ. They have entertained and ministered to millions through their recordings, TV appearances and live shows — which is why Three Bridges has quickly become one of the most prominent Gospel groups in Christian music today.
Following the release of the critically-acclaimed debut album, Soldiers (2002), Three Bridges has wowed packed-out venues across the nation from Gospel singings, business conventions, churches, political meetings, TV shows, charitable relief events – all the way to Air Force One! They have also appeared on several Bill Gaither video tapings and were special guests on a video for the United Nation.
Nominations (in bold won)
Fan Favorite Artist by AGM's Absolutely Gospel Music Awards – 2013
Album of the Year (Twelve) by AGM's Absolutely Gospel Music Awards – 2013
Progressive Album of the Year (Twelve) by AGM's Absolutely Gospel Music Awards – 2013
Male Vocalist (Shannon Smith) by AGM's Absolutely Gospel Music Awards – 2013
Song of the Year (Satan and Grandma) by NQC Awards – 2012
Special Event Project Of The Year by AGM's Absolutely Gospel Music Awards – 2012
Trio of the Year by TheSouthernGospel.com – 2007
Song of the Year by TheSouthernGospel.com – 2007
Best Album Cover by TheSouthernGospel.com – 2007
Trio of the Year by SoGospelNews.com – 2007
Trio of the Year by Singing News' Magazine Fan Awards – 2006
Song of the Year by SGMG's Harmony Awards – 2006
Seven nominations by Southern Gospel News' Music Award – 2005 & 2006
Trio of the Year by Singing News' Magazine Fan Awards – 2005
New Artist of the Year by SGMG's Harmony Awards – 2004
Horizon Group of the Year by Southern Gospel Music Forum's Diamond Awards – 2004
Breakthrough Artist of the Year by Southern Gospel News' Music Awards – 2003
Three Bridges has enjoyed great radio success on the Southern Gospel Music Charts, including seven top 10's and three #1's. The trio consists of Elliott McCoy (founder/manager/baritone), Shannon Smith (lead) and Jeremie Hudson (tenor). Although from varied backgrounds and hailing from different parts of the country, God brought these three men together for His purpose and Glory. They minister wherever God calls them to spread His Word through music. Invite them to be a part of your next event, concert or church service. You will be blessed!
---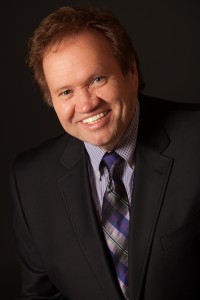 Elliott McCoy
| | |
| --- | --- |
| Position: | Baritone (Owner and Founder) |
| Born: | June 11, 1945 in Burnwell, KY |
| Wife: | Terri – Married December 3, 1963 |
| Children: | Brian, Ty, Matthew, Aaron, Mark and Amanda |
Elliott is a native of eastern Kentucky and his heritage is from the famous Hatfield-McCoy Feud. He grew up in a musical family and his early influences included his grandparents. At the age of fourteen his family moved to Ohio, and as a teenager Elliott gave his life to Christ.
His exploits in gospel music cover more than 38 years of exciting experiences in the ministry of Christian music. He was featured in a 1976 article in National Geographic for singing in front of over 40,000 people at an outdoor concert in West Virginia.
Elliott has sang with such groups as: The Laymen Quartet (Columbus, Ohio), the Premiers Quartet (Cincinnati, Ohio), and Southern Tradition (Nashville, Tennessee). The Premiers Quartet traveled with Dr. John Rawlings of the Landmark Baptist Temple, performed at large crusades, and worked TV shows with nationally known minister Rex Humbard.
While being a member of Three Bridges Elliott has had the honor of working with Edwin and Walter Hawkins the arrangers of the famous "Oh Happy Day" song. They performed together along with a host of other of world renowned artist, on an international video for the United Nations. Elliott has been a part of the Bill Gaither Homecoming video series being featured with Three Bridges on the video "Homecoming Picnic".
Elliott has performed in concert with many of today's great gospel singers and groups including, Bill Gaither and the Gaither Vocal Band, Michael W. Smith, Mercy Me, and Donnie McClurkin. He has recorded over 30 albums and was a regular performer for many years on the world famous radio program WWVA Jamboree in Wheeling, West Virginia. Elliott's experiences at the Jamboree allowed him to perform with country legends such as Conway Twitty, Tom T. Hall, and Charlie Pride.
Residing in Hendersonville, Tennessee with his wife and lifelong sweetheart Terri, Elliott has been blessed to have six children: Five sons, Brian, Ty, Matthew, Aaron, Mark and his only daughter Amanda.
God has used the last 40+ years of consistent ministry to prepare Elliott for the most important part of his career. Being part of Three Bridges gives Elliott an opportunity to share the Gospel of Christ with others. Beyond his professionalism, Elliott is a true Christian and an effective asset to gospel music, a true gentleman whom you will want to meet!
Elliott's Favorites
| | |
| --- | --- |
| Restaurant: | Maggiano's Little Italy or any Italian restaurant! Cheesecake Factory, Massy's Pizza (Columbus Ohio) |
| Food: | Italian or Mexican |
| Interests: | Spending time with my wife, kids and grandkids, Cincinnati Reds baseball, American history, photography, and NASCAR |
| Television: | Fox News, History Chanel, MLB Network, ESPN, Sanford and Son, and Andy Griffith show |
| Singer: | Glen Payne, Jake Hess, Donnie McClurkin, Sam Cooke, Jackie Wilson and Michael McDonald |
| Scripture: | Psalm 63:1-4; Psalm 23; Romans1:16 |
| Sports team: | Cincinnati Reds, Ohio State Buckeyes, Tennessee Titans |
| Life Thought: | A person is as happy as they choose to be! |
---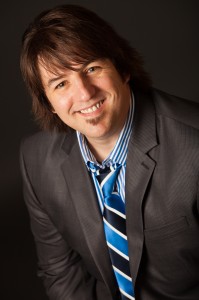 Shannon Smith
| | |
| --- | --- |
| Position: | Lead |
| Born: | April 30, 1967 in New Albany, IN |
| Wife: | Kathryn – Married January 9, 1987 |
| Children: | Nicholas (Nic) born January 20, 1991; Victoria (Tori) born January 20, 1993 |
"God is good and He loves me!" Over the past couple of years the Lord has branded that into Shannon's thinking. "I pray that my life and ministry will be 'a point of contact' for others to see Father God's goodness and love for them and that He has a good plan for their lives!"
In September 2000, Shannon and Kathryn Smith, with oversight given by a ministry accountability team made up of elders from their home church, stepped out into full-time ministry. He traveled as a solo artist for 2 years and then joined The Imperials as their lead singer in September 2002. (The Imperials is a musical group with a rich history in Christian music. Over the years they have won 4 Grammy Awards and 13 Dove Awards. In 1998 the group was inducted into the Gospel Music Hall of Fame and in 2008 was inducted into the Christian Music Hall of Fame.)
From his very first days as a "preemie" baby when the doctors gave him basically no chance to live, Shannon has been immersed in the power of prayer and the truth of the Word. While he was clinging to life in those earliest days, the Lord whispered to his mother that he would live and minister to people around the world. So when the doctor said, "Don't plan to take this baby home – if he makes it, it will be a Higher Power than me.", she began to pray and confess the truth of the Word. "He will live and not die and declare the works of the Lord!" (Psalm 118:17)
Shannon was raised in a pastor's home and because of his parent's active demonstration of their faith in a real and living God, he came to accept Jesus Christ as his Lord and Savior at an early age. Shannon says, "It was at the age of eleven, during revival services at my church, that I confirmed my faith in Jesus and over the next few years I surrendered myself to Him fully and determined to live for Him for the rest of my days." Through active involvement in his church youth group and Christian school as well as opportunities for volunteer service, he began to sense God's leadership into ministry. He sought to prepare himself through Biblical and musical education and practical development of his musical talent. He then began to pursue ministry opportunities whether volunteer or vocational in nature. "The only thing I've ever really wanted to do is to share the life and love of Jesus with others. Presenting the beauty of Jesus through the beauty of music and the beauty of the Word of God is the most fulfilling thing I've ever done," says Shannon. "I was born to sing His praises – when I sing, I feel as though He is singing too!"
After 6 years with The Imperials, Shannon left in June 2008 to get off the road and spend some quality time with his family. Not only was singing with The Imperials the fulfillment of a dream for Shannon, it provided several years of "on the road" training and gave him opportunity to more clearly define what God's calling for him was and was not. He moved to North Miami Beach, FL to serve as a worship leader at Words of Life Fellowship Church. He served there for 18 months and then the Lord said it was time to move on to a new assignment. "When I left the road 2 years ago, I really needed some time to get away and just focus on the Lord, His Word and my family," says Shannon. "Our time in the Miami area accomplished just that – it was almost like a sabbatical. Elliott first called me about joining Three bridges in January and we just agreed to pray over this decision until we had the peace of the Lord about it. I am filled with excitement and expectation and I look forward to helping Three Bridges continue to share the goodness and love of Jesus in every way possible."
| | |
| --- | --- |
| Restaurant: | Cheesecake Factory |
| Food: | Mexican, Italian or a great steak |
| Interests: | Bible study, hanging with my wife and kids, Yankees baseball (or any baseball really), American history, biographies, reading, singing, movies, fishing, working in the yard |
| Television: | MLB Network, ESPN, any Law & Order, Andy Griffith show |
| Singer: | Pavarotti, Larnelle Harris, Russ Taff |
| Scripture: | Psalm 23; Psalm 37:23; Psalm 91; Psalm 119; Proverbs 4:20-23; Matthew 6:33; Romans 5:17 |
| Sports team: | New York Yankees "GO YANKS", Syracuse Orange (College Basketball), Chicago Bears, Boston Celtics, South Carolina Gamecocks (College Football) |
| Life Thought: | God is GOOD and He LOVES you! |
---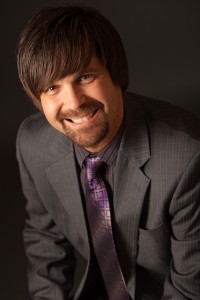 Jeremie Hudson
| | |
| --- | --- |
| Position: | Tenor |
| Born: | February 10, 1973 in Decatur, AL |
| Wife: | Amanda – Married Feb. 25, 1994 |
| Children: | Michael Eric born September 27, 1997; Brantley Clint born June 3, 1999; Emma Brooke born August 7, 2006 |
Jeremie Hudson was born to Harold and Sandy Hudson in 1973. He grew up in Cullman, Alabama where he started singing when he was 8 years old. His father, who sang baritone for The Churchmen, was practicing one day and Jeremie just started singing alto with him. "I realized that day there was something special about singing for God," says Jeremie, who continued singing in church as well as competing in talent showcases. He later won the regional Church of God Teen Talent Contest for the state of Alabama.
In 1992 Jeremie attended Southeastern Bible College where he met his future wife, Amanda. Having a desire to have a group of his own, Jeremie and his best friend's, Jason Hallcox (former lead, The Imperials), Eric Hudson and Bruce Taliaferro (Gold City), formed Fresh Anointing at which time he discovered he could sing the tenor part. For the next five years the group not only sang on weekends but also worked full time jobs. By this time, Jeremie's family had grown to include Michael Eric, born in September of 1997.
In the fall of 1998, Jeremie received his 'Exhorter's License' through the Church of God (Cleveland, Tennessee) and at the same time became the Music Pastor of Lynnwood Church of God – the same church at which The Imperials later 'discovered' him. The Imperials offered Jeremie the tenor position in the group after performing at his church. In June of 1999, the day after the arrival of his second child, Brantley Clint, Jeremie received a call from The Imperials hiring him to take the tenor position.
After 9 years with The Imperials, and another child, Emma Brook in 2006. Jeremie decided, in 2008, to leave the group for local church ministry. He served as Worship Pastor at CWC in Anniston, AL for 1 year. After this, Jeremie was unsure where GOD was taking him.
In Sept. 2009 Jeremie found himself, for the first time, not knowing what the next step was. Jeremie talked with Legacy Five, Gold City, led worship, sang as a backup singer for an Elvis impersonator, detailed cars, and served as an interim Worship Pastor at Church At The Brook, Millbrook, AL. but nothing seemed to fit.
While serving as an interim, Jeremie received a call from Three Bridges. "My spirit jumped inside of me, when Elliot called," stated Jeremie. So in May of 2010 Jeremie was named as Three Bridges's tenor. Jeremie states, "There were several small mountains in the way to my coming back on the road. God has made those mountains a flat surface! He is truly a GOD of miracles! If He did this here, at the beginning of this new ministry, then I cannot wait to see what He will do in the end and all through the middle! I know that God has called me to be one of His voices," Jeremie says. "I pray that when time has ended, I will have pleased Him, not just with my voice, but with entire life."
| | |
| --- | --- |
| Restaurant: | Macaroni Grill |
| Food: | Anything Mexican (seems weird that Mac. Grill is my favorite restaurant, huh?) |
| Interests: | War Between the States (48th Alabama re-enactors, best ever!), Collecting Toy Soldiers, Fly Fishing, playing STAR WARS with Mike, Brant and Emma (she likes the laser fights), playing basketball, football, baseball, dolls, really anything with the kids |
| Television: | History Channel |
| Singer: | Michael and Brantley! They are awesome!!!! |
| Female Singer: | Amanda Hudson (Emma's voice is precious too) |
| Group: | The Isaacs |
| Scripture: | Psalms 105 |
| Sports team: | Alabama Crimson Tide "ROLL TIDE", Miami Dolphins |
| Life Thought: | You lose nothing, to lose everything, in worship of GOD! |